NaturoKids Brain DHA Gummies is a fruit pectin-based gummy, which contains a perfect ratio of DHA, EPA & Walnut Extract to improve brain function and support healthy brain development. Free from gluten, nuts, eggs, milk, and soybeans.

Delicious Lemon Flavor, No gelatin.
Consume before or after meals. For children 2 to 4 years old, take 2 gummies daily. For children 4 years old and above, take 2 - 4 gummies daily. Do not exceed 8 gummies per day.

Product of Singapore. GMP certified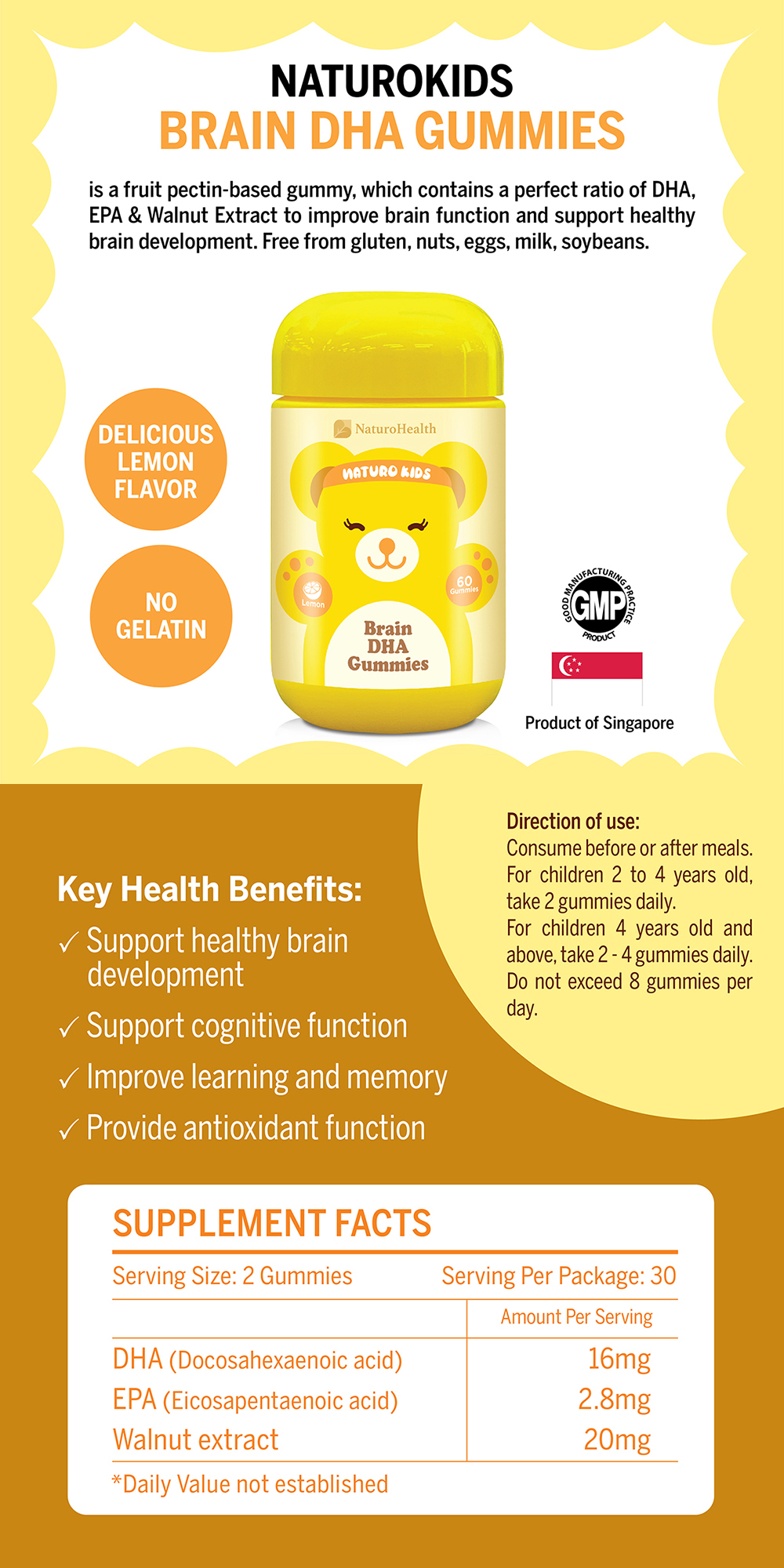 There is no additional details for this product.