StrongProstate™ Herbal Prostate Care is a scientifically designed formula that combines a proprietary blend of 6 well-researched herbs with nutrients essential for a healthy and well-functioning prostate. Together, they help to improve and optimize overall prostate health and help reduce inflammation and discomforts during urination.
Full ingredient list:
Proprietary Herbal Blend (Saw Palmetto Extract 25%, Cat's Claw Extract 4:1, Pumpkin Seed Extract, Curcuma Longa Extract, Flower Pollen Extract 20:1, Pygeum Africanum Extract 12:1), Vitamin E DI-Alpha, Zinc Gluconate, Boron, 100% Pure Hypromellose Capsule (Veggie Capsule).
Direction of Use:
Take 1 capsule, twice daily after meals.
Storage:
Store in a cool and dry place. Once protection seal is opened, keep refrigerated and best consumed within 2 months. Keep out of reach of children.
Precaution:
If you are under 18 years of age, taking medications or have a medical condition, you should consult your health care specialist prior to using this product.
Vegetarian-friendly.
Halal-certified.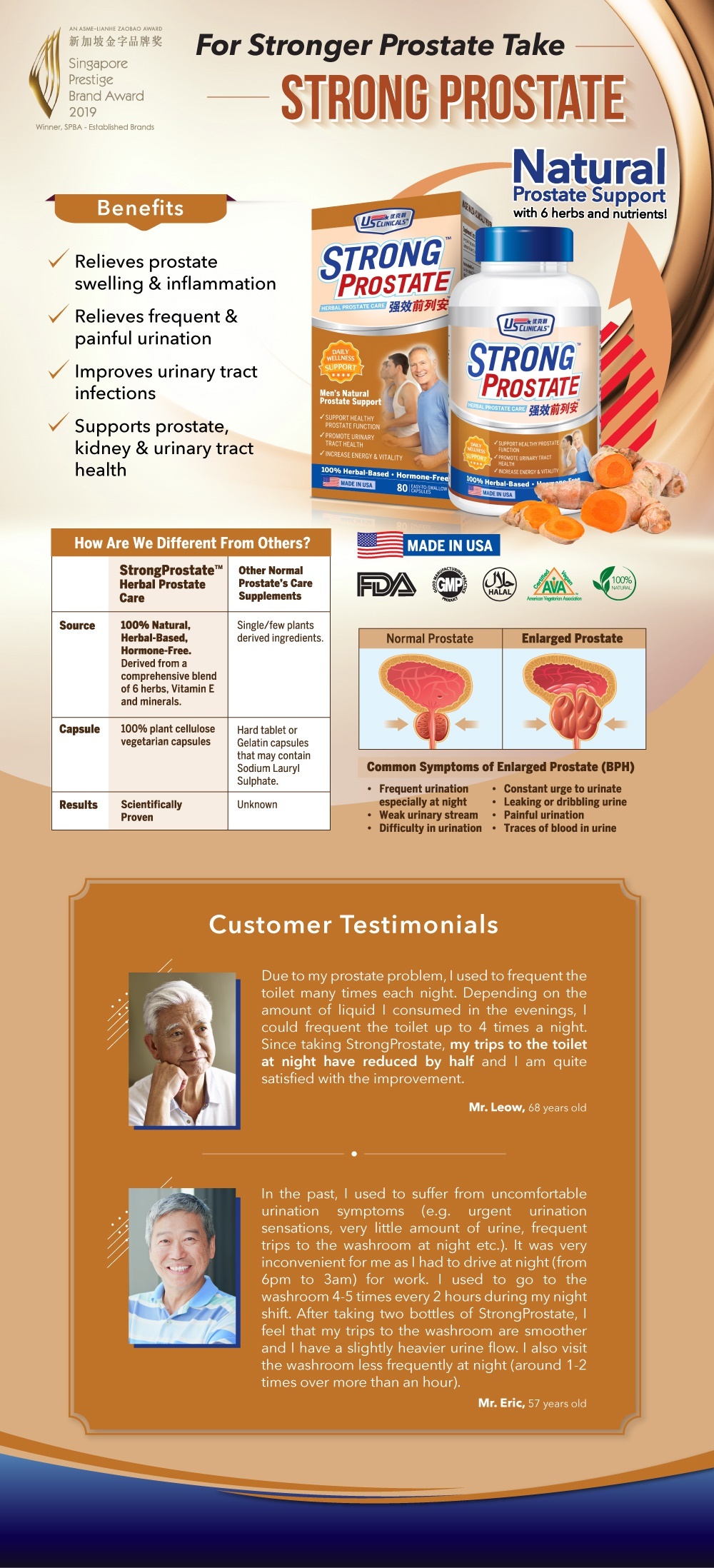 There is no additional details for this product.